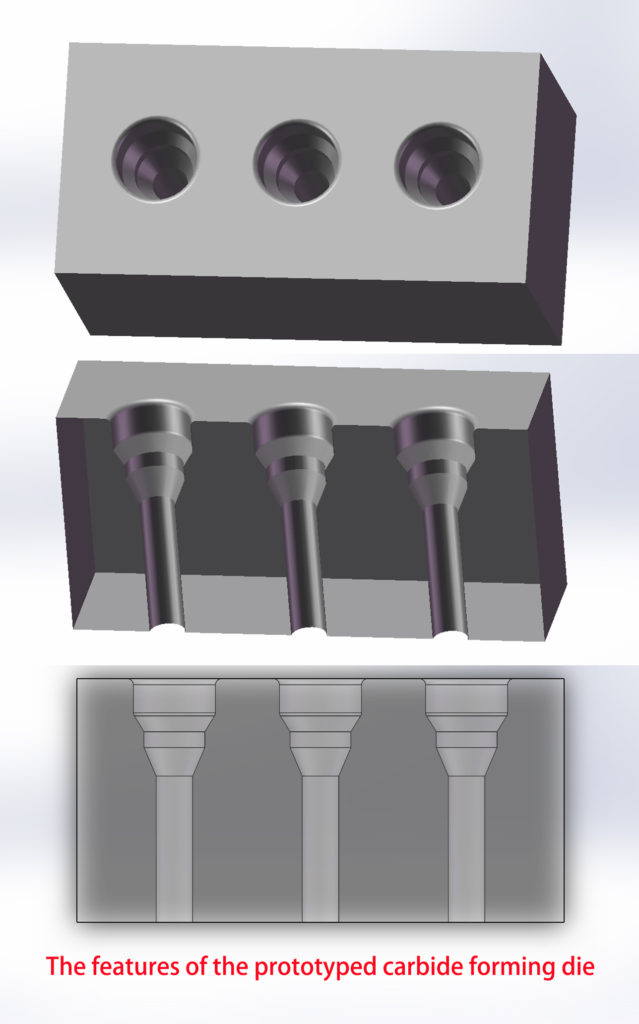 With more than a year R&D work, Precimac has successfully completed a new project, the high precision, and complex forming die.
The challenge, to enhance the precision and tool life of a die used in mass production was brought to the Precimac team midway through 2017. The requirements for the die included having to be a solid carbide, with a tiny bore (3mm) with a complex features inside.
Precimac's innovation was at the forefront with this EDM die sinking project
The solution presented to the client was to introduce a new technology into the conventional manufacturing process of this part, EDM die sinking. At the time, it is believed that this form of die sinking had never been used in the production of such a unique part.
Precimac began engineering and prototyping the tool in later in 2017. By January 2018, the project reached a milestone with the Prototype reaching a 3 times higher tool life compared to the results achieved through the traditional process.
In May 2018, a new Swiss Agie EDM Die Sinker arrived Precimac and by June 2018, Precimac had started the manufacturing of the first production order. With the new EDM Die Sinker in place, Precimac Tool is now ready to help other manufacturers optimize performance and create greater cost efficiencies.
Our professionals are ready to assist in your metal cutting needs, so whether you have a question about our services or would like to know more about the company please contact us today.